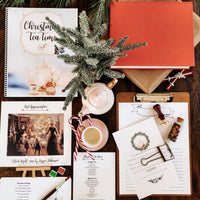 Hibernate Inside with a Delicious Christmas Tea Time!
Our special Christmas Tea Time Guide comes with holiday invitations, recipes, and treat ideas to make your experience a beautiful and memorable moment.
Using it for an art lesson? We have you covered with Art Appreciation, Poetry, and templates for your artistic outlet!
Shop Tea Time Guides
Winter Forest [Tundra] Unit Study
Study the Northern Forests and how the season affects plant and animal life!
Includes animal anatomy, conservation, critical thinking, and so much more!
Learn more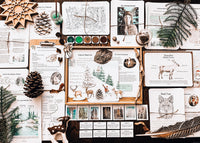 Learning should be fun!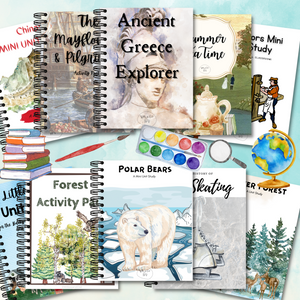 Our Easy Curriculum
Our whole family unit studies lay a foundation for learning in the easiest format with complete customizable control.
Created in a simple layout, you can automatically decide what materials you need, what pages you need to print, or what style you want to teach in.
The curriculum offers a wide varitey of information, often including nature preservation resources, links for further learning, books for reading, and hands on materials that compliment the lesson to engage students with a range of abilities!
You can also select the depth of the lesson you want:
Activity Packs- Fun activities including puzzles, games, worksheets, and easy learning materials.
Explorers & Unit Studies- Reading material including activities, games, crafts, and worksheets.
Cards & Journaling Pages - Simple add on pages that can be paired with any related lesson, story book, or unit!
What's Happening...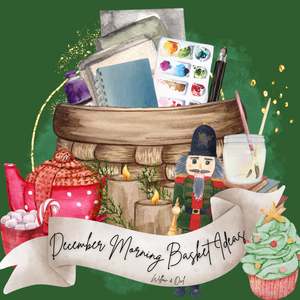 December Morning Baskets
Find a lot of fun and educational materials for a morning basket, quick unit study, or leisure reading!
Take me to the list!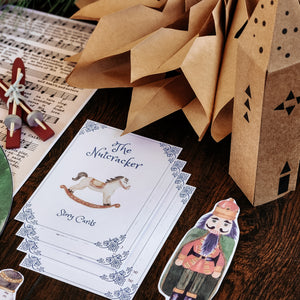 A Christmas Classic
If you love The Nutcracker as much as we do, you will enjoy our newly updated Nutcracker: A Simple Study...We added new art, new designs, and new links for a fully immersive experience!
Learn More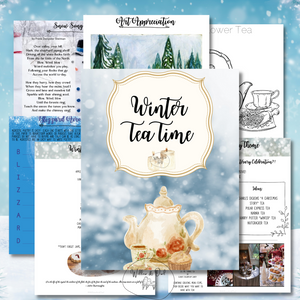 Let's Do a Winter Tea Pary!
This fun little guide helps you plan, set up, and host a wonderful tea time!
BUY NOW
This reading pack was a nice addition to our homeschool curriculum! My daughter loved the coloring pages!

{The Sea in Winter Book Companion Pack}

Victoria
I bought the mega bundle and my kids have been obsessed with The Nutcracker cut outs ages 6 and 4. They have been playing with them for hours. Thank you!

Ann
This product was so thoughtfully done. The artwork is gorgeous and the links provided make this a great, easy, and fairly thorough unit!

{The Ireland Explorer, Unit Study}

Kathryn
I have previoulsy purchased the October Tea Time pack, and we LOVED it! We love to do a monthly tea time with friends, and these tea time packs make my job SO MUCH EASIER!

Lynette
Beautiful anatomy breakdown, with great illustrations. This Bamboo mini pack goes very well with the China mini study. Highly Recommend.

Kris
Super cute unit :) This is a great addition to our homeschool lessons! Activities are well instructed. Will be purchasing more soon :)

(Mayflower & Pilgrim Activity Pack)

Hillary
We got our Indigenous people set today and it's adorable! Can't believe how fast you sent it out and loved the little drawstring bag for storage!

Robyn
All of Willow & Owl's resources are beautiful, educational and fun and this one is no exception! We love it!

(Going to Grandma's House Activity)

Abby
Adorable and beautifully painted. I'll be back to get more!

Sandra